Solving Problems with Nature - Naturally


ERIC P. ORFF
Certified Wildlife Biologist
Wildlife Author - Wildlife Lecturer - Wildlife Photographer
Non-Lethal Control of Bats since 1983
nhfishandwildlif@aol.com
NH Nature
New Hampshire Nature Notes by Eric Orff
Thursday 04/05/2012 On the cusp of mid spring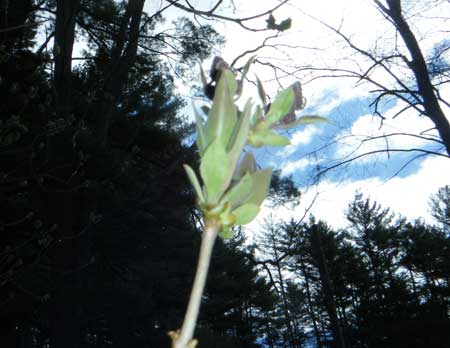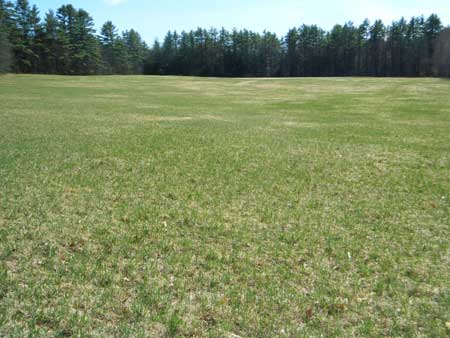 How time flies this time of year. Just cock your head to look at a scene and it changes from day to day and sometimes it seems by the hour. A little over a week ago, at the tail end of that last hot spell, It seemed that I could almost stare at the hay field across the road from my house and watch it green up. I mean it literally turned green in hours not days. Well maybe 48 hours, but not gradually over a several day period like in past years. Spring seemed to be on steroids this year.

And then came the chill. Back to reality. Even the spring peepers clamed up for a few days. But I did hear them peeping again this week. But the leaf out, those it seems stalled too for now, is way ahead of any year I can remember. My lilacs have nearly bloomed out. I think a full month earlier than normal. Whole hill side are developing that gorgeous rainbow of pastel green colors that to me rivals our fall colors.

But our winter and now spring drought continues. I'm not seeing much of amphibian movements due to the lack of rain at night, or really any rain at all. So between the cool down and the lack of rain our frog friends are having a tough time to breed this spring. And the lack of snow has me worried about the success of our spring breading any ways. I doubt there is much water in our vernal pools to begin with and this dry weather along with days of desiccating winds is taking away what moisture there was. I'm sure you all are aware of the high fire risks proclaimed "Red Flag Days". The woods are just so dry this spring.

I did get a chance to drive to the north country yesterday afternoon to attend the Fish and Game Department's public hearing in Lancaster on setting the hunting seasons for the next two years as my duties as the Merrimack County Commissioner. And what a difference from the many past years around this time that I have attended these same hearings. As the bear and furbearer biologist for the Department for some three decades I was a regular at these hearings. But my minds eye remembers snow, lots of snow some years. But hardly a snow flake could be seen yesterday. Oh yes the Mount had some but most other mountain tops looked pretty snow free. I did end up taking a trip up to Milan before the hearing. Finally there I spotted a few remnants of snow banks at road side. But the woods were bare of snow and the rivers and streams had what looked to me to be very modest levels for spring time. So even to the north it seems that drought-like conditions prevail.

It will be interesting to see if this drought continues into the summer. Our poor frogs and salamander tadpoles may simply die off if the pools dry too quickly this spring into summer. Nothing we can do about it. But this could be a tough year for frogs. All the more reason to spare them any rainy nights we do have.
---
Previous Note

2012-03-27 If Only Moose Could Vote.

Next Note

2012-04-12 Rain at last at night. Salamanders on the move