Solving Problems with Nature - Naturally


ERIC P. ORFF
Certified Wildlife Biologist
Wildlife Author - Wildlife Lecturer - Wildlife Photographer
Non-Lethal Control of Bats since 1983
nhfishandwildlif@aol.com
NH Nature
New Hampshire Nature Notes by Eric Orff
Friday 02/24/2012 Got ice? NOPE!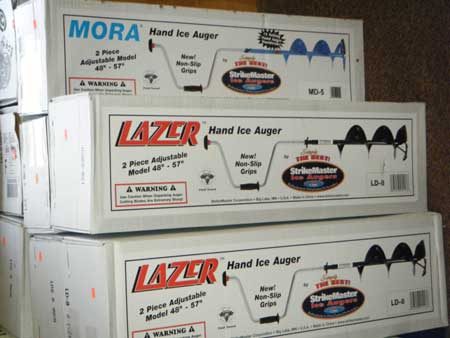 I had planned to get out one last time late this week, or this weekend, for some ice fishing. Not! There just isn't any "safe" ice to be had locally here. And if there was some ice safe enough to fish on, you would need to wade out to get onto the ice as the shoreline of most ponds around here have already melted from what I am seeing. So in a way the ice on our ponds has turned into a floating ice berg. It sure looks like I'll be storing my ice fishing equipment for next year at this point. Looking a week out we are going to have even more melting with no ice forming. One factor in my decision to give up the ice this year is the local farmers farm pond along route 28 south of the Epsom Circle. It is one gauge I use to keep an eye on ice conditions. And by this afternoon it is nearly ice free. This is a small quarter acre pond with no running water. This means our ice fishing season was cut by a month on the front end and at least a couple of weeks on the tail end. So we lost at least six weeks of ice fishing around here this winter.

What a terrible loss it has been for our local businesses, both the snow machine and sport shops. I snapped a couple of pictures a few days ago of the snow machines stacked like cord wood, and unsold, at a local business as well as a stack of unsold ice augers at another business. All this inventory hangs over these local businesses heads. These businesses were already suffering with the downturn in the economy. Nothing like getting kicked while you are already down.

We are in fact in a pretty bad drought. The little brook just down the road from me has been ice free much of this winter and I noticed yesterday that it is down to a mere trickle of water. This is more like a summer flow, not the typical winter flow, and not the roar of melting snow more generally seen this time of year. I've already seen the warnings on TV of the real tough fire season coming on a month early and way dryer than most years. The Suncook River as I look out my home office window is pretty low too. And as far as my eye can scan the 15 acre corn field and beyond down back next to the river is all ice and snow free except for a couple of patches of snow or ice in the shaded spots. These spots have held snow well into April in years past. The scene I see is more typical of late March, not late February. Weird, weird winter weather to say the least. The WMUR weatherman says that we are running 5.6 degrees above average for winter temps starting in November. This sure is looking like one for the record books.
---
Previous Note

2012-02-16 Bare Bear Brook State Park

Next Note

2012-03-09 Back to spring in just one day