Solving Problems with Nature - Naturally


ERIC P. ORFF
Certified Wildlife Biologist
Wildlife Author - Wildlife Lecturer - Wildlife Photographer
Non-Lethal Control of Bats since 1983
nhfishandwildlif@aol.com
NH Nature
New Hampshire Nature Notes by Eric Orff
Monday 01/16/2012 It's "ice in" on the Suncook River in Epsom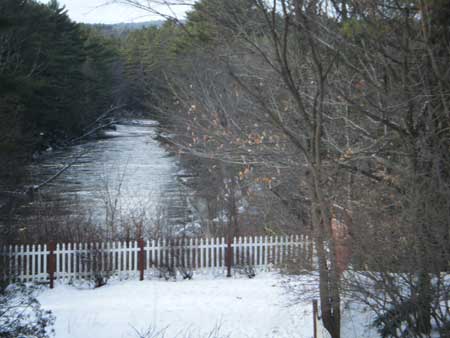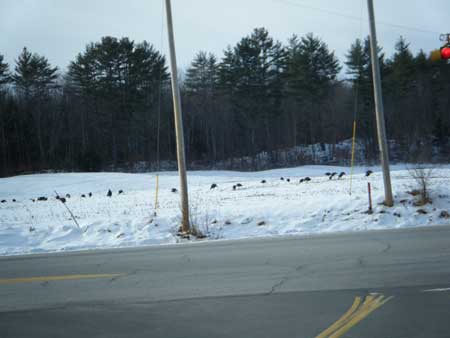 Another night of zero or near zero temperatures looks like it tucked the Suncook River under a sheet of ice for the balance of the winter last night. Just a few days ago I was wondering if ice would even form this winter. And two weeks ago, during the last cold snap, I noticed huge patches of ice forming on the Merrimack River in Concord. A warm snap a few days later had totally transformed the river back into a more fall-like appearance with not a speck of ice to be seen. Just looking out my window at the Suncook River send a shiver up my back. And has me always wondering how the wildlife survives such conditions. Even our fluffy furry cats only dash outside for a few minutes before they are back staring in the slider and begging to be let back into the warmth.

My mind wanders too back to years I checked bears in their dens. It is right now that most female bears will be giving birth in NH. So how do the naked born cubs survive under minus temperatures. The far north of NH was expected to get down to minus 30 degrees last night. Poor bears. I watched the females set on their tails with their up turned bellies cupping the cubs off the frozen ground. Most bear dens in this state are nothing more than a pile of brush, mostly wide open to the sky and elements. Not the cozy underground burrow most of us imagine a bear den to be. So it is only their fur and fat that keep them from freezing. And how they shiver.

Within the last few days I have seen a couple of big flocks of turkeys nearby. This afternoon it was a flock of 40 I saw on my way to Concord. Though we only have 3 or 4 inches of snow here there is a bit of a frozen crust. I worry for the turkeys too that the frozen crust may keep them from scratching down to the earth to pick at what is needed to sustain them. Not that I'm much of a worrier. More of a wonderer I would say. Animals have always fascinated me. The more I have learned about them the more I have wanted to learn.

Last Tuesday, Primary Day, I had an errand to run in Manchester. I was parked towards North Elm and called a friend who was coming to Manchester to see the goings on. So I walked the few blocks south on Elm to the Center of NH. This seems to be the epicenter of Primary Day by mid afternoon. Although I must say that four years ago when I made the same stop there seemed to be many more people about. Press rigs dominated the parking spaces as I walked along. There is just such a buzz of energy and excitement that it is something to take in and keep in the minds eye.

The day before I was at a Primary event in Concord where Jon Huntsman was to speak. Again a chance to take in the spirit of what democracy is all about. I was interviewed by several papers and a TV station from Utah. I am very lucky to be able to participate in this process. I saw most of the candidates, shook hands with several and talked to some one on one. We are so fortunate to have the access to the candidates. I'm glad I now have the time to take it all in. New Hampshire sure is a special place to live and raise a family.
---
Previous Note

2012-01-05 Got safe ice? And a NH Snow Drought

Next Note

2012-01-29 March-ing into February