Solving Problems with Nature - Naturally


ERIC P. ORFF
Certified Wildlife Biologist
Wildlife Author - Wildlife Lecturer - Wildlife Photographer
Non-Lethal Control of Bats since 1983
nhfishandwildlif@aol.com
NH Nature
New Hampshire Nature Notes by Eric Orff
Thursday 01/05/2012 Got safe ice? And a NH Snow Drought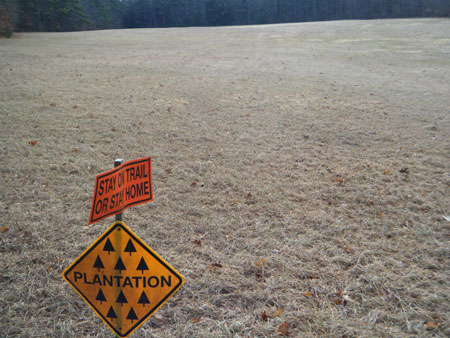 Got safe ice was our mantra as my son and I headed off on our annual first day of the year ice fishing attempt. Well not so good were the results. Two local ponds that we frequent, and usually have ice by now, had no safe ice. One was after towing a laden sled with our equipment 15 minutes along a wooded path to the pond. Though the ice was gin clear, it was clear that we dared not venture far from shore. A couple of test holes with the chisel sent us tip-toeing back to the safety of shore.

At another small pond just a little farther north we did find ice safe enough to give it a go. Near shore and 60 yards out the ice was 5 or 6 inches thick. But beyond that was a collar around the pond of ice that had frozen, been broken by the wind, and then refrozen. Beyond here it was a bit thinner. But it too was gin clear and from the cracks in the ice we could tell it was close to 4 inches thick. And did it crack some more as we headed farther out single file with a space between us.

I have 30 plus years of ice experience as a wildlife biologist who checked close to 100 duck nesting boxes each winter in southeast NH for the Fish and Game Department. I learned long ago to get out on this first clear and snowless ice to read the ice and get the job done before snow covered the weak ice. Most of my career I would start checking the duck boxes right after the New Year. So I felt pretty safe with the ice I was seeing. My son not so much.

We did catch some nice pickerel in short order. In fact we caught and released a half dozen in the two hours we were on ice. Not a bad start to the season. Near darkness a milk-colored fog swept over us and a flock of geese passed us close by adding to our experience.

Lake Winnipesaukee is just about ice free according to yesterday's paper. I stopped at a sport shop in Manchester Wednesday afternoon to pick up a few fishing supplies and to talk with the owner. She mentioned that December has been a bust for them with no ice for the usual ice fishermen by late December. Here is just another example of what a warming climate will do to the economics of this state. Down on the NH coast Great Bay is ice free. The talk on the KTP fishing report yesterday was a concern that with the lengthening days the usual safe ice may not form this winter at all. This means the hundreds of smelt fishermen, that so many businesses count on down there, will just not be there. This would be a big hit for the local economy around Great Bay.

And lets face it. New Hampshire is in a snow drought. I just checked the snowmobile trail condition sites. Remember you can't make snow like they do, at great expense, on the mountains for skiing. Yet the snowmobile industry in NH is a $1.2 billion dollar business each winter. Now there's a big hit to the economy in the Great North Woods where things are already worse off than in much of the rest of the state. In fact according to the site only two short snowmobile trails were open as of January 3rd. Yes we are in a snow drought.
---
Previous Note

2012-01-01 Got Ice? Silent Swing: On Trips Through NH, Candidates Failing to Talk Conservation

Next Note

2012-01-16 It's "ice in" on the Suncook River in Epsom