Solving Problems with Nature - Naturally


ERIC P. ORFF
Certified Wildlife Biologist
Wildlife Author - Wildlife Lecturer - Wildlife Photographer
Non-Lethal Control of Bats since 1983
nhfishandwildlif@aol.com
NH Nature
New Hampshire Nature Notes by Eric Orff
Monday 06/27/2011 Still on a weather roller coaster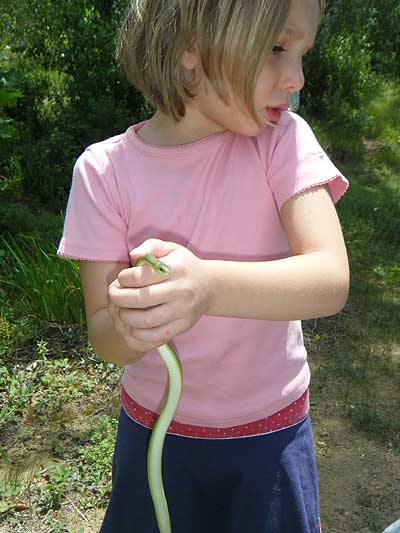 What a spring it has been. Or shall I say summer now. Low 50's the other morning and had to turn the bathroom heat on for a bit. Come on this is almost July and this cold rain weather is surely taking its toll on the nesting birds. Seems like the summer of 09 all over again. Luckily we did have almost a week break two weeks ago from all this rain and the local farmer managed to get his hay in. The corn has finally started shooting up. But it will not be knee high by the fourth of July. I guess the silver lining is every lawn has stayed spring green despite the few hot spells.

I have not seen the normal number of turtles crossing roads or digging nests this spring. And I have yet to see a brood of turkeys. Seems like every thing is running late or has been put on hold. I am seeing deer locally nearly every day and some during mid day. Kind of strange to see them mid day around here. The local ravens have fledged their young and I saw a juvenile pass over the garden with something in its bill a couple days ago.

I finally got the last of my garden in this week. A row of beans and another row of cukes, plus I had to replant skips in my rows of cukes I planted weeks ago. Seems like many of the plants are just setting there for lack of sun. The only exception seems to be the potatoes.

I did get up to my camp in Maine last weekend along with my daughter and her two girls and my wife. The five year old Erin spotted some big bullfrogs in the swamp as we passed by on the way into camp. She demanded that the first thing we did was get out a net so she could walk back to catch one of the huge frogs. My daughter went along and before I could hardly get the camp unlocked and windows open and they were back with Erin holding two giant bullfrogs. She quickly took them back to release them. We are a catch and release family. Soon after the girls and I headed out on the lake to fish. Here again the girls took the lead. My daughter Amy was catching a bass on every cast at first. She had landed and released a half dozen before I managed to land a small pickerel. And so went the rest of our hour long fishing cruise until a distant clap of thunder had drove us off the lake.

Back home on Monday Erin and I were having the day together. She helped me take the Friends of the Suncook River aluminum can trailer into the recycling place in Concord. Lots of stuff for her to witness there and to learn about recycling. I quickly shoveled out 520 pounds of cans tallying up $300 for the FOSR.

Then we headed down to the garden for the needed planting. Erin immediately was on the search for something live has her great grandmother trailed behind her. In the grassy ditch near the garden she shouted "Papa I see a snake." So I shot over and sure enough slithering quickly through the thick grass was a smooth green grass snake. I haven't seen one in a decade but had this one quickly in my grasp. But only for a few seconds as Erin wanted to hold "her" snake. This being her second in her life and in less than a week. I tell you that girl sure has animal eyes. How she can spot things.
---
Previous Note

2011-06-17 Spring? Summer?? Which is it? And Erin's first snake.

Next Note

2011-07-07 Back from the west coast.