Solving Problems with Nature - Naturally


ERIC P. ORFF
Certified Wildlife Biologist
Wildlife Author - Wildlife Lecturer - Wildlife Photographer
Non-Lethal Control of Bats since 1983
nhfishandwildlif@aol.com
NH Nature
New Hampshire Nature Notes by Eric Orff
Friday 06/17/2011 Spring? Summer?? Which is it? And Erin's first snake.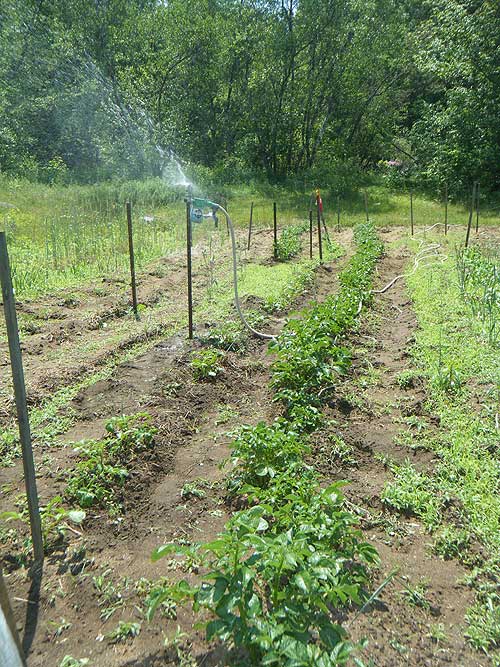 Seems like for a few days we were ready to kick the furnace back on. Two mornings ago the thermometer was barely 50 degrees when I first checked it. Then by the afternoon the next day we hit 90 degrees at my house. And kicked on the air conditioners. We have had giant swings in temps the last few weeks with most of the time the temps running way below average and more cold rain on top of it. So now we are just three days from the official summer season. I hope that summer does actually arrive by then as my garden sure needs some sun.

Things I planted over a month ago are barely up, like cucumbers. Yet the hot days killed off some freshly set in tomatoes. What a struggle the garden has been this spring compared to last. But my potatoes are looking pretty good at least. I doubt I'll have any to dig to eat much before August at this rate though.

I have had a few nice hikes into Bear Brook State Park, although a week ago I took a nasty fall from a granite ledge with my feet slipping out from under me like I had stepped on ice. Just a week of very sore ribs to deal with and luckily nothing broken and somehow I missed the rock with my head.

I took my five year old grand daughter Erin for a hike there this morning to get in some exorcise before a road trip. We were actually in a quest to see a turtle laying eggs. But no luck there. We did find lots of neat things. She had a "collector's" mind today and by hikes end one of my pockets was bulging with bits of broken glass, old shotgun shells, moss and some flowers.

We stopped on the way back home at my mom's, her great grandmother, to check the garden. I had also said I wanted to catch a snake on the hike but no luck there either. As luck would have it what was slithering across the garden but a perfect sized garter snake to catch. So I quickly had it in hand. Erin was quick to ask to hold it. She gently took it in hand and announced to my mother "Look Grammy I have my first snake!" And so it was the first one that I remember her actually wanting to hold. She was some happy to carry it off into the edge of the woods out of the reach of my mom's dog who goes after snakes. All in all a pretty good day to get a new species into grasp. Life is good.
---
Previous Note

2011-06-08 New Hampshire's Outdoor Businesses, Sporting Clubs and Guides Urge Congress to Protect Clean Air

Next Note

2011-06-27 Still on a weather roller coaster