Solving Problems with Nature - Naturally


ERIC P. ORFF
Certified Wildlife Biologist
Wildlife Author - Wildlife Lecturer - Wildlife Photographer
Non-Lethal Control of Bats since 1983
eorff@aol.com
NH Nature
New Hampshire Nature Notes by Eric Orff
Friday 06/29/2018 Some welcome rain at last.
We have been going into a drought situation again since March I think. Although April was cold and seemed damp we really didn't get all that much precipitation. And May was a bust with less than half an inch of rain for the month. And June was no better until last night and this morning. Late morning I checked my rain gauge to find nearly two inches fell overnight into mid morning. We have had another half inch of rain since then. So maybe our drought is broken for now.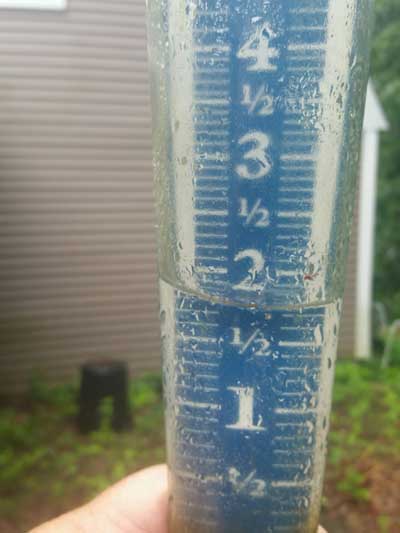 Thankfully my mom has a deep and plentifully filled well so I have had the garden sprinkler on for more than an hour each morning. So my garden has not suffered through this drought. Not so lucky is the local Yeaton Farm that planted his corn a week or so later than usualy by mid May and now the lack of rain has pretty much stunted it. Going into the 4th of July it should be twice as high as it now is. I'm not sure even with this rain that it can catch up and be the nine or ten feet high corn of October. This is not good. As we all know our dairy farmers are struggling with low milk prices and to have a crop decline that will cause them to buy silage this winter may cripple his business. So I'm hoping and preying that we'll get some more needed rain over the next few weeks.
Last Friday we got my friend Jean's lobster boat into the water in Portsmouth. A week or two later than recent years. And Monday we put a dozen lobster traps in and another dozen Tuesday. Jean just couldn't help himself in wanting to check a string ( that's four traps tied in a line). And we did. Surprisingly we had three nice keeper lobsters.
My mother started asking me last Friday just after we launched the boat if I had a lobster for her. So I kept the first catch of the season a delivered the biggest one to her Tuesday afternoon and my wife and I each had a freshly caught lobster for dinner that night as well. Oh the pleasures of summer. It felt so good to be back out on the water for the summer.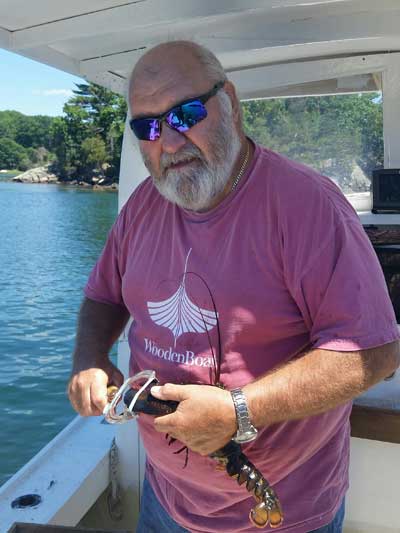 My garden is doing real well. Except for my cucumbers. Despite my daughter and I planting cucumber plants two or three times in May few of them survived. But the seeds I planted a little later on are doing well. So we will have cucumbers to pickle but it will be later than usual. The last couple of years we have had enough by late July to make dill pickles. I doubt we'll have enough to can until early August.
I have been seeing a few deer and turkeys practically every day. Though I'm not see hens with polts around here. I've had an Indigo bunting around the house this spring and the wrens have practically taken over the place.
Time to go the thunder is getting closer and its pouring again. Time to shut this thing down.
---
Previous Note

2018-06-15 So sweet the smell of hay.

Next Note

2018-07-12 We are now locked into a drought officially