Solving Problems with Nature - Naturally


ERIC P. ORFF
Certified Wildlife Biologist
Wildlife Author - Wildlife Lecturer - Wildlife Photographer
Non-Lethal Control of Bats since 1983
nhfishandwildlif@aol.com
NH Nature
New Hampshire Nature Notes by Eric Orff
Thursday 07/07/2011 Back from the west coast.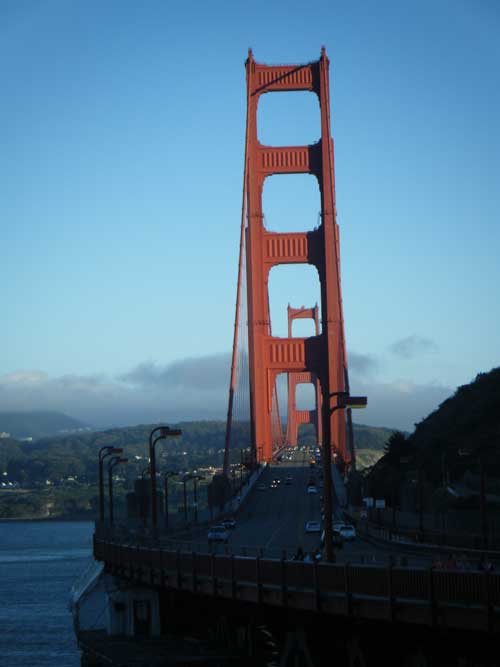 Had a wonderful week long trip to sunny California with my wife and son last week. We hit the road running, well actually driving, but we covered lots of ground in a week's time. We actually landed in Los Vegas Saturday night to hook up with my son who had a stop there. Sunday we drove across the Mohave Desert much of the afternoon arriving at the Sequoia National Park just before dusk, in Three Rivers California. I had never been to California before. We spent the next day exploring the Park, and a cave deep in the mountains. Boy that high altitude had me pretty beat on a hour long hike. We climbed over the Sierras and kept heading east and north later that afternoon arriving at Fish Camp just outside Yosemite National Park at dusk. We spent most of the next day in the Park going to Glacier Point, with snow covering the forests in the upper elevations. Then on to the Valley before heading out to visit a relative in San Francisco. We spent a couple days there and my son and I headed another 300 miles north to visit the giant redwoods trees on Friday. We drove the "Avenue of the Giants" through a redwood forest Friday stopping for a couple of hikes. No altitude problem there. What gorgeous grandeur there is to see in Northern California.

Got back home late Saturday night in time to head to my camp in Maine for the traditional family gathering there. Coast to coast in less than 24 hours a first for me. Awesome weather at camp and great fun with the family from age 5 with my youngest granddaughter to my mom at 87. This camp, not water or lights, has been in the family almost 50 years. We have always had a very close knit family and get to spend lots of time together. I am so lucky.

Today I was out on the sea in a perfectly beautiful day helping my friend Jean check his 30 plus lobster traps. Half of the catch, 10, sets in my refrigerator awaiting tomorrows evenings lobster bake with family back here at home. See how lucky I am.
---
Previous Note

2011-06-27 Still on a weather roller coaster

Next Note

2011-07-28 Shark fishing for big blue sharks